At SH Carpentry, having been in business for over 20 years,
we offer an experienced and reliable carpentry service in Kent
SH Carpentry are a carpenter and joiners working throughout Kent, we believe that we are unmatched by our competitors in the quality of the service offered. We have been serving satisfied customers for over 20 years.
Our experience allows us to offer the client a solution that matches their exact requirements so that ultimate customer satisfaction is guaranteed. Want a carpentry job completed that's going to stand the test of time? No problem, choose us and you'll have exactly that. We treat each new project with the respect and attention it deserves.
We consider ourselves to be carpenters of the highest caliber. Therefore, we are confident enough to claim that our jobs will be completed at a higher quality than that of our competitors. Our team of carpenters pay attention to detail, have a professional attitude can overcome problematic obstacles as they arise.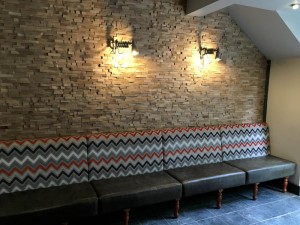 Our quality of work and strategy to getting the specifications just right means that we receive repeat customers that are happy to recommend us to their social circles. As a company we have grown via the reputation of the work we have produced – simply put, our work speaks for itself.
Due to our expertise the range of projects we can take on is immense. The list includes: joinery, fitted kitchens, bedrooms and staircases. We have not become a successful company by turning down work, so give us your project details and we will see what we can do to find a solution for you – no matter how unique your project is.
One of the pillars that our company was built upon is a service that does not leave the customer waiting. Therefore, expect most projects to be completed well within your deadlines. You'll be hard pressed to find the same level of quality elsewhere.
We work with customers as a project moves along to make sure that what we design matches the customer expectations. By opening a good quality channel of communication it ensures that no project is completed where the client is kept in the dark about anything.